Foot Rest
Ergonomic Desk Essentials from Upright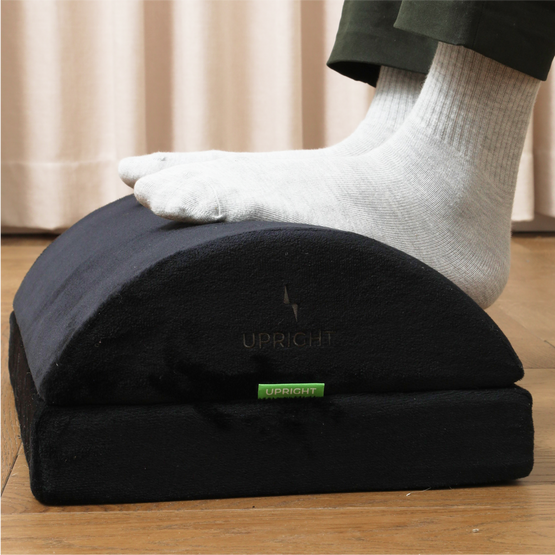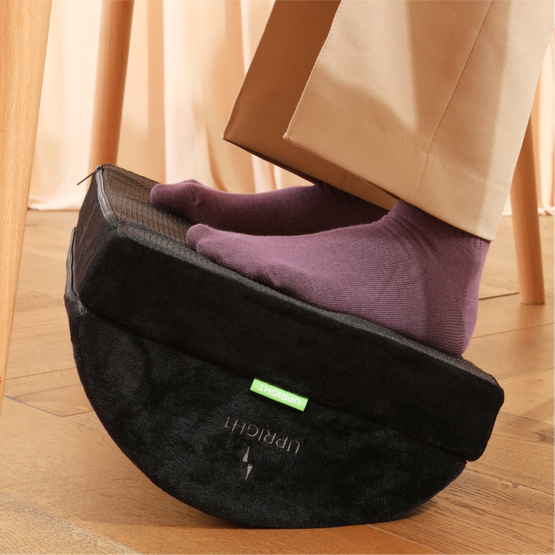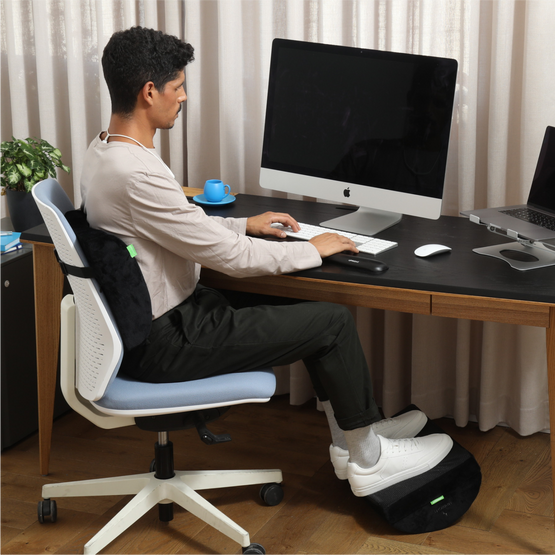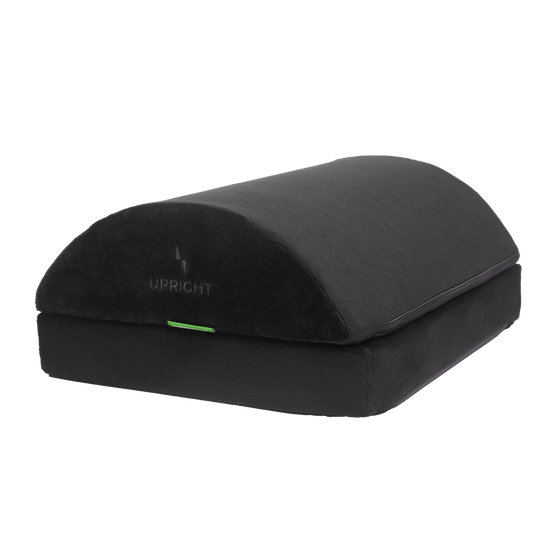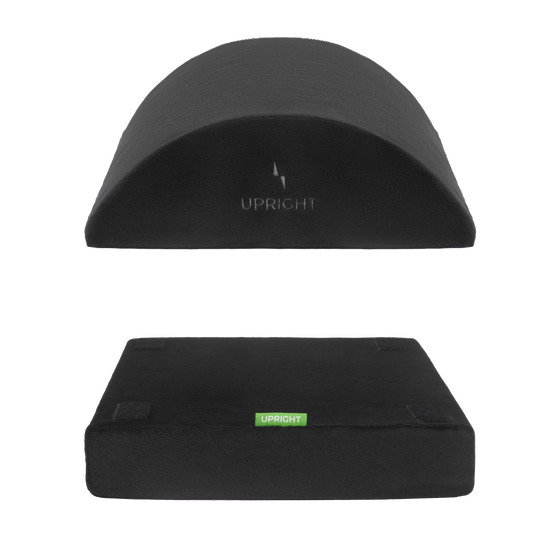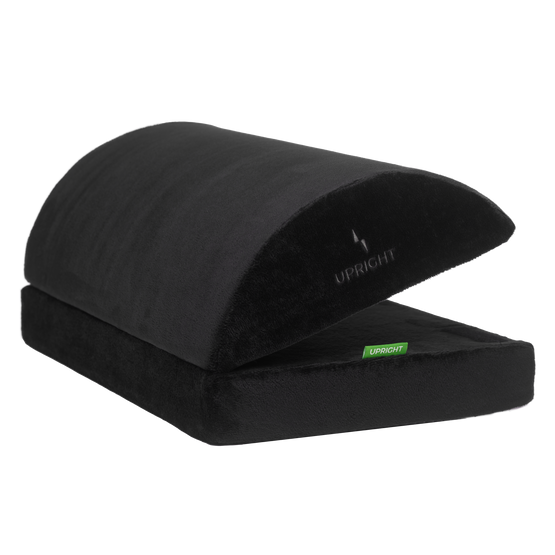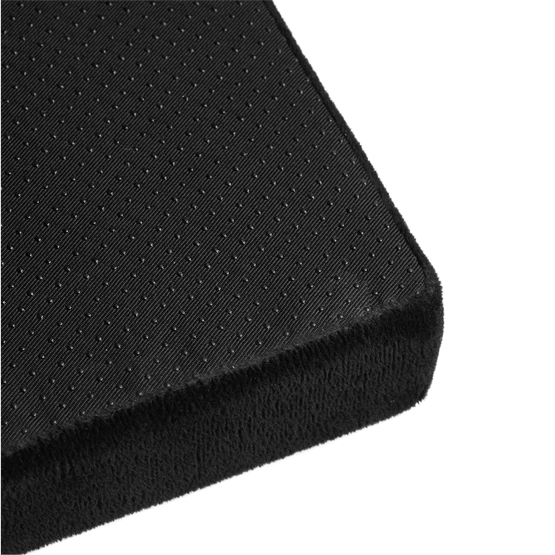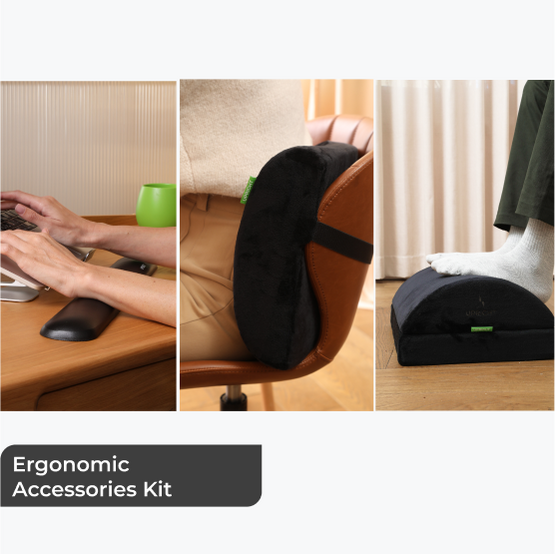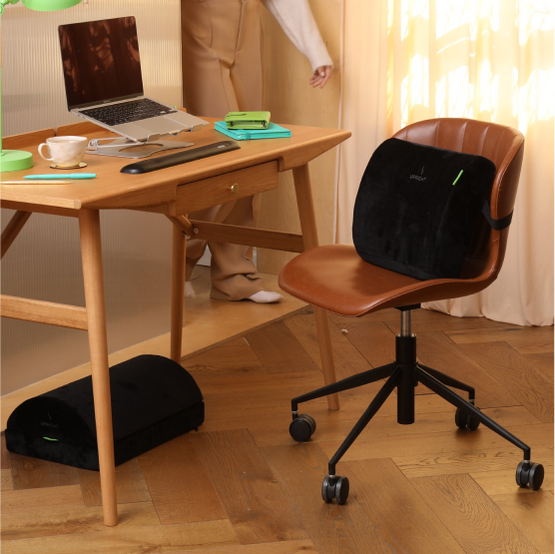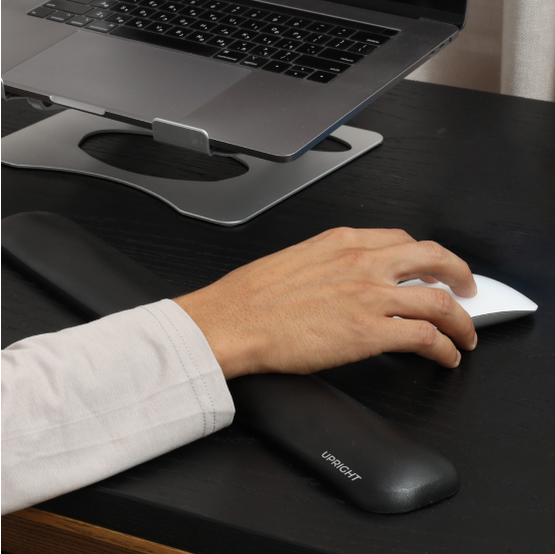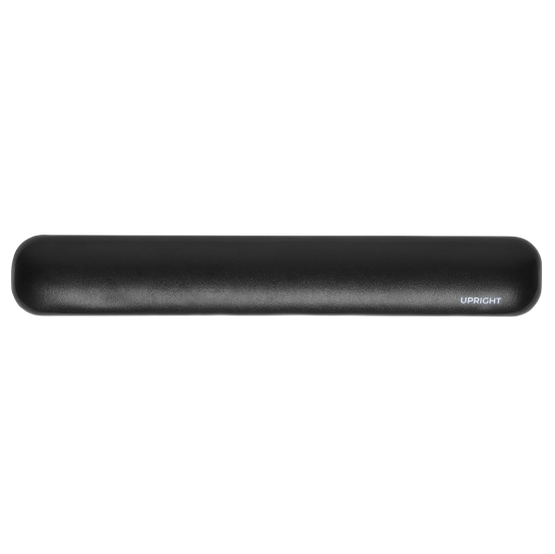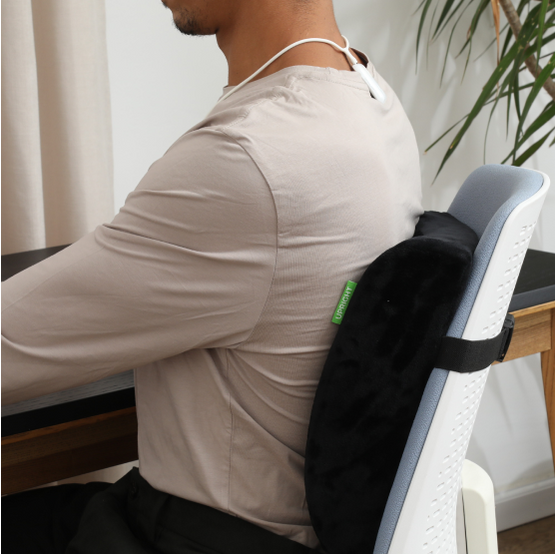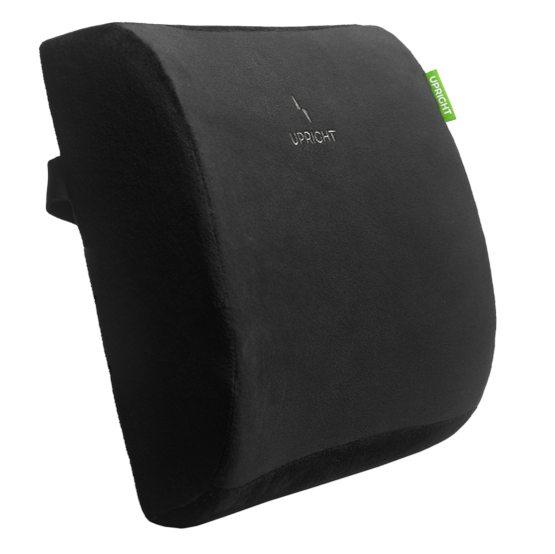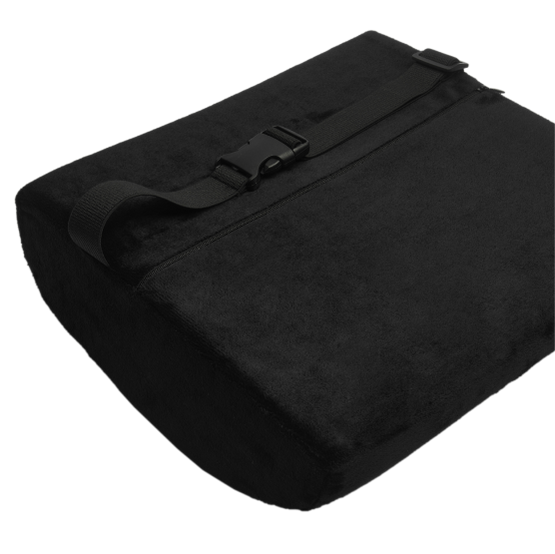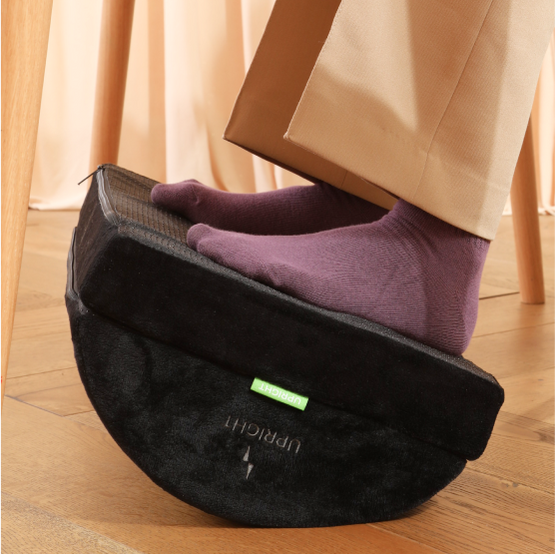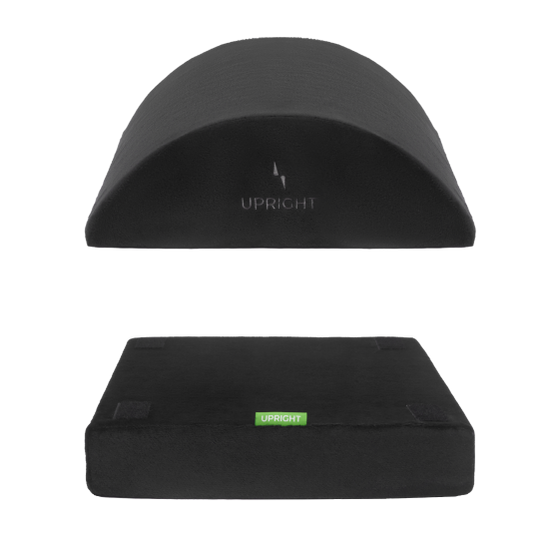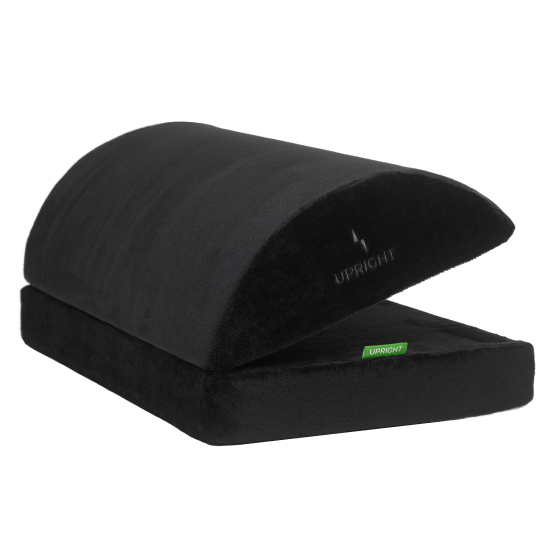 ergonomic foot arch
Establishes proper foot placement
while sitting to guide and maintain
good posture. Promotes improved
blood circulation, relieves pressure on
the lower back, and decreases swelling
and varicose veins.
Memory Foam
Made from pure gel infused memory foam
designed for cooling and enhanced comfort.
The memory foam's heat responsive quality
ensures the chair pillow adjusts to your body,
providing superior support.
Body alignment
Aids in proper ergonomics from head to
toe. Helps to keep your knees, hips, lower
back, and feet positioned properly
alleviating pressure from your lower back
and shoulders, which will positively
reflect on your health and productivity.
Adjustable
The half-cylinder design allows you to
use the footrest as a rocking or static foot
cushion. Elongated base adjusts height
to promote active sitting, allowing you to
place your feet comfortably in any
environment.
GET THE KIT AND SAVE
What's included
GET THE KIT AND SAVE
What's included
The Kit contains:
Lumbar Pillow

Memory foam pillow for superior
back support

Palm Rest

Premium palm support to maintain
healthy hand and wrist position

Foot rest

Ergonomic adjustable pillow for
improved sitting posture
SHOP NOW
PRODUCT INFORMATION
Overview
Made from premium gel infused and ventilated memory foam,
the Upright Foot Rest helps you establish proper ergonomics in
your lower body and prevent fatigue in this often forgotten area
of the body.
TECH SPECS
Dimensions: 430x300x160mm
Weight: 1280~gr